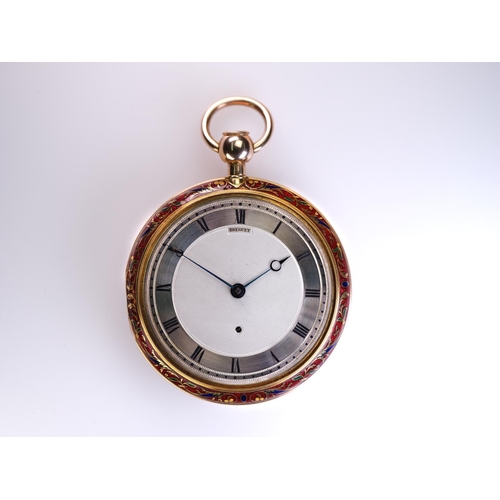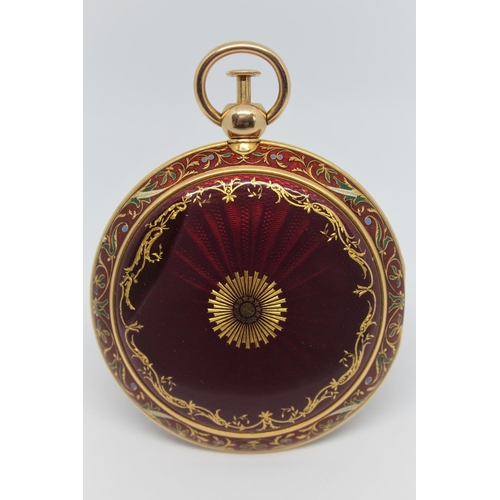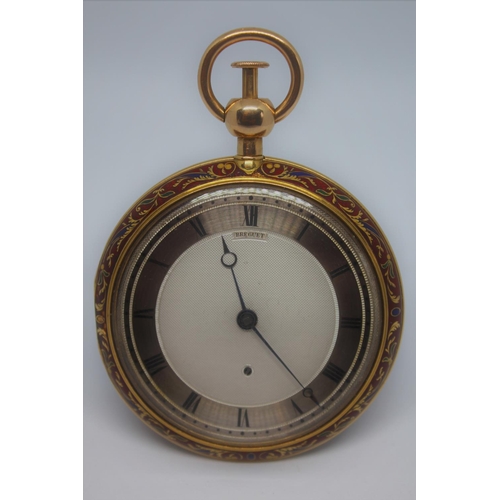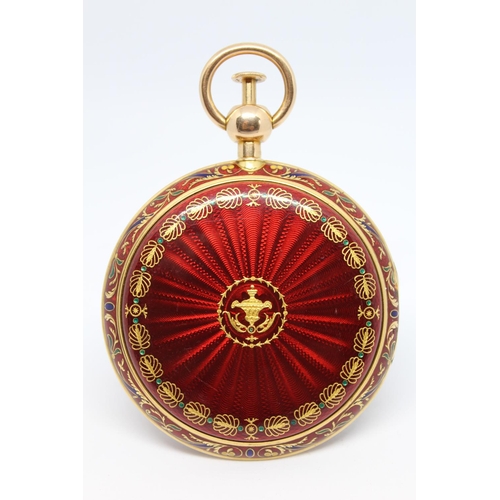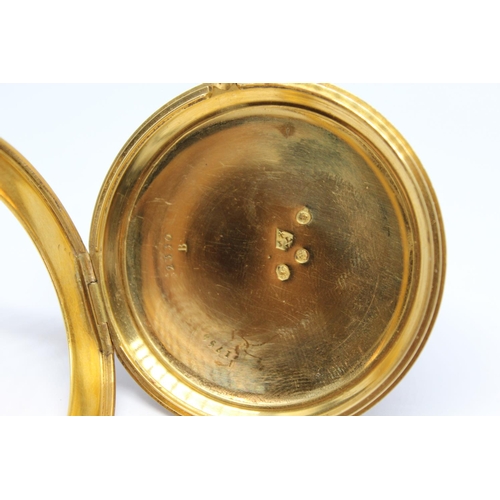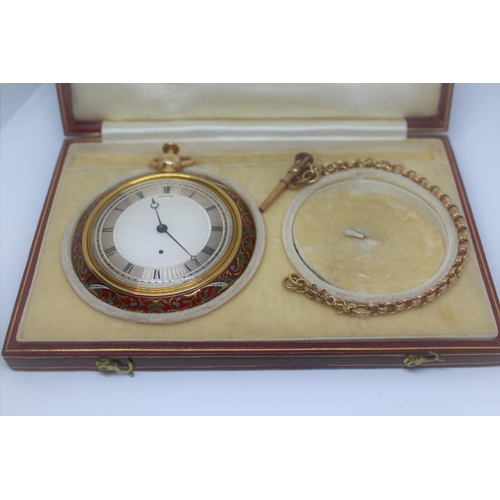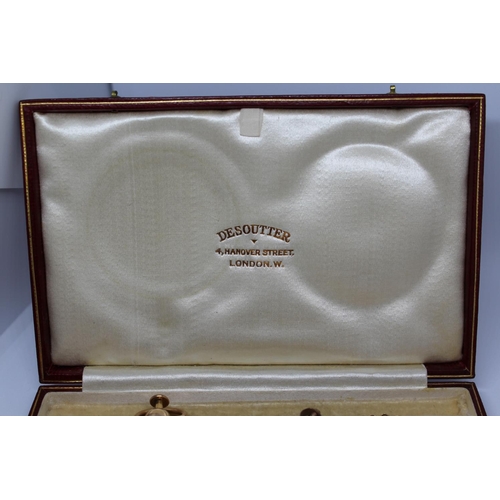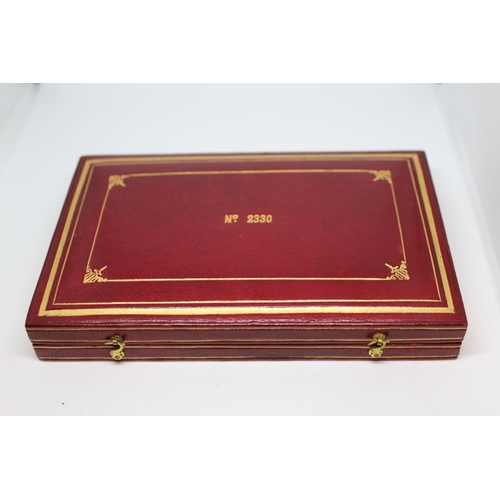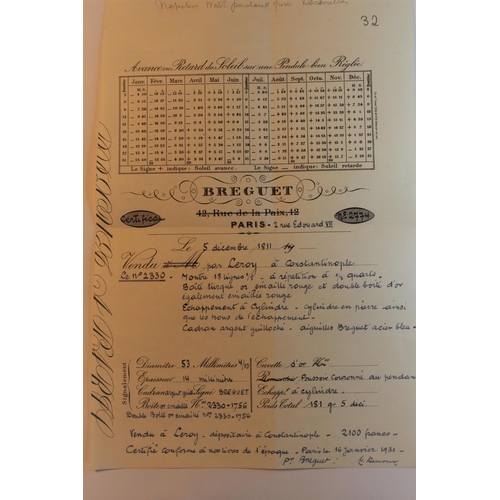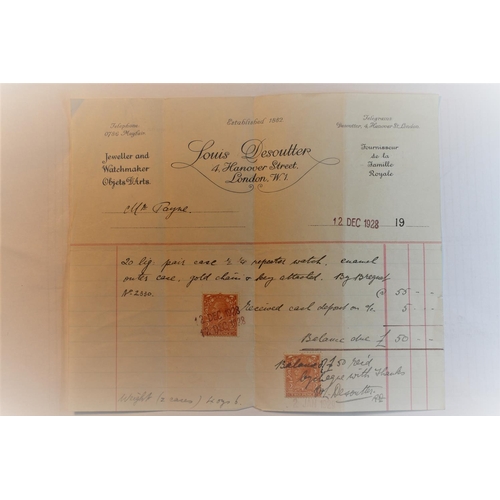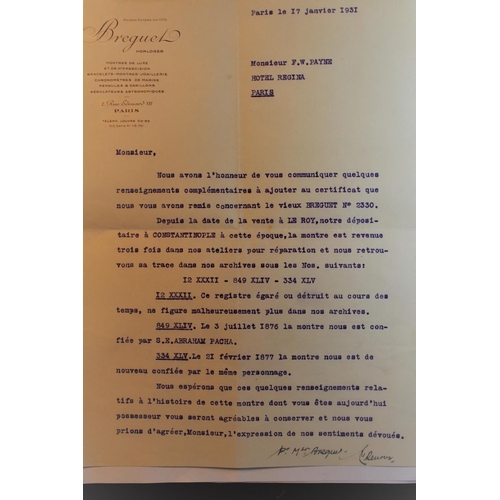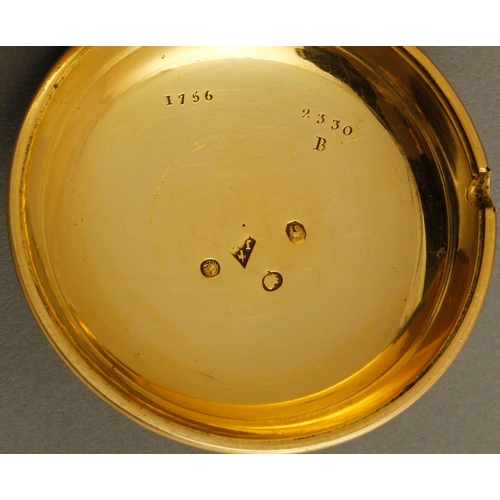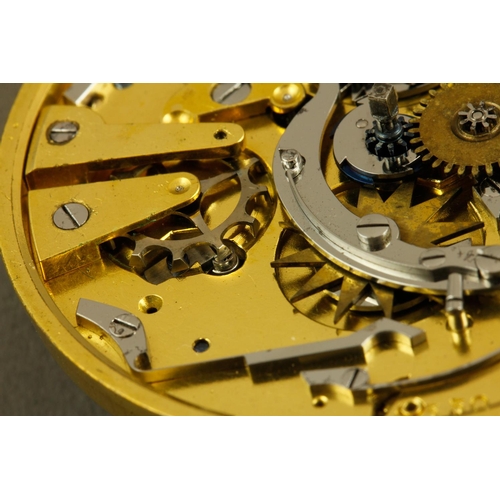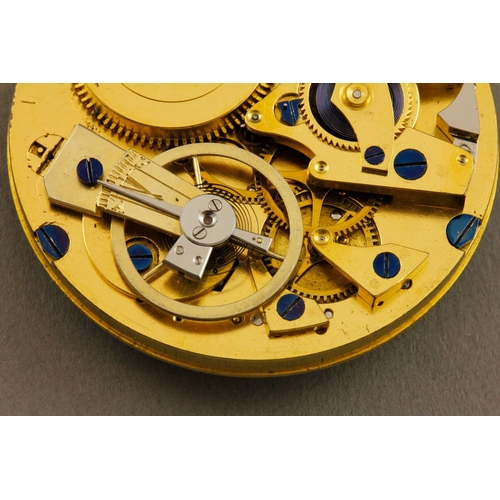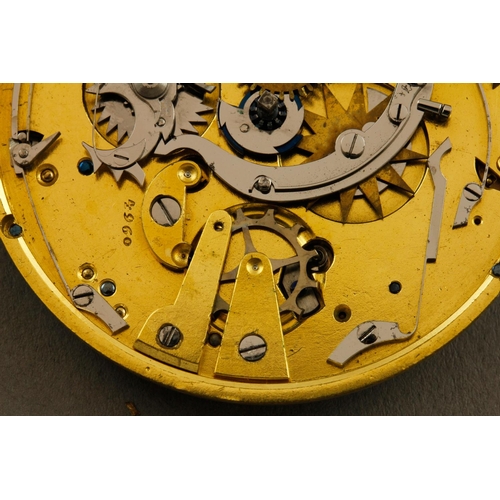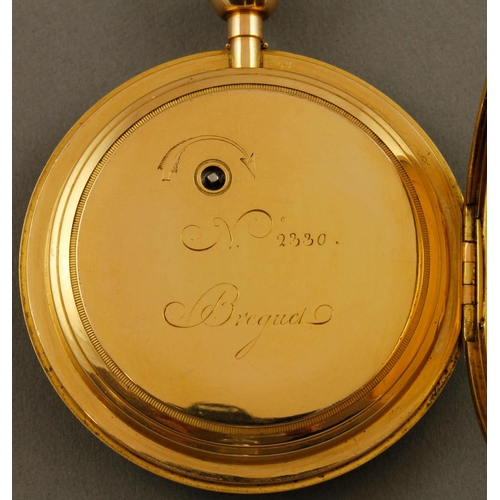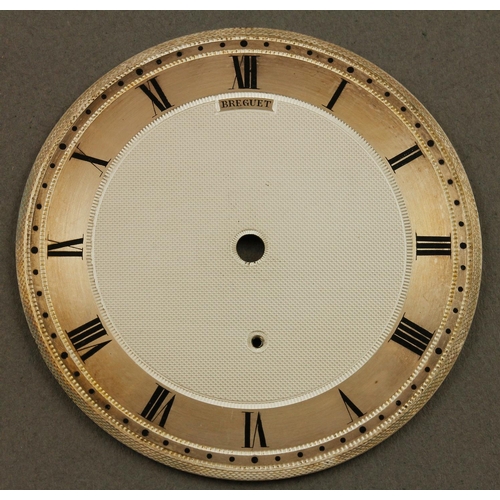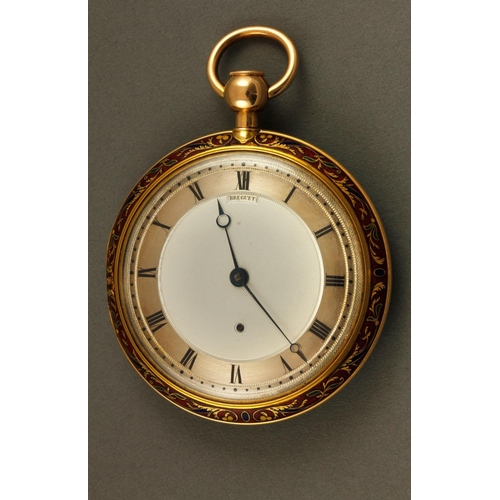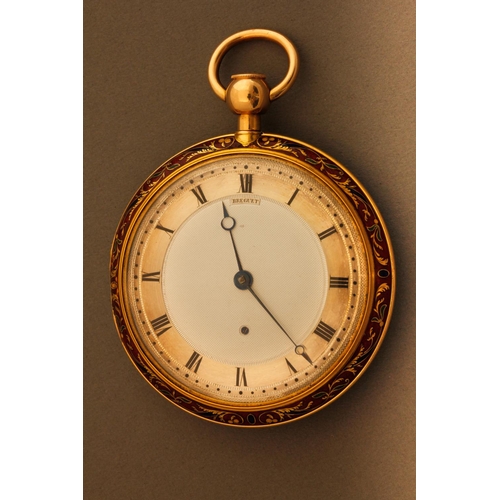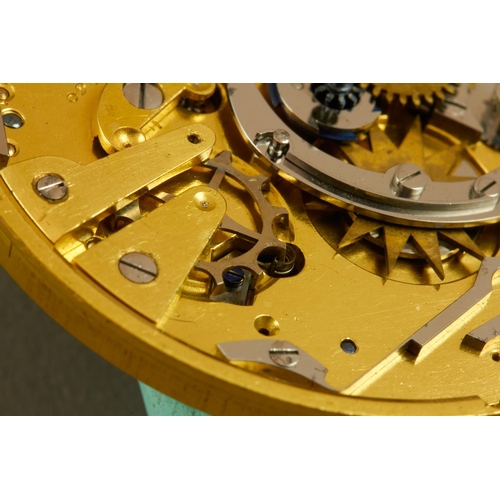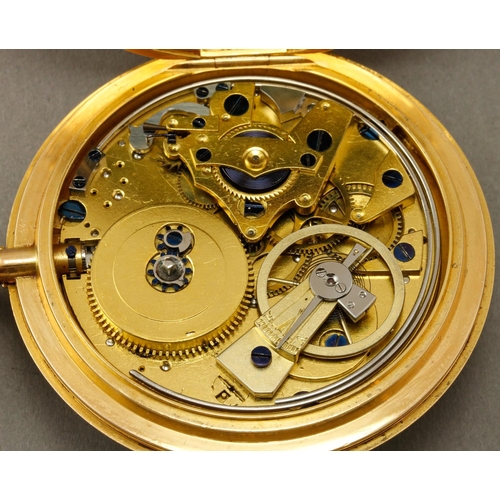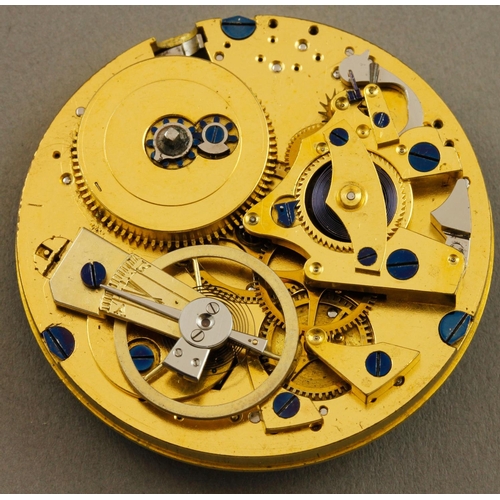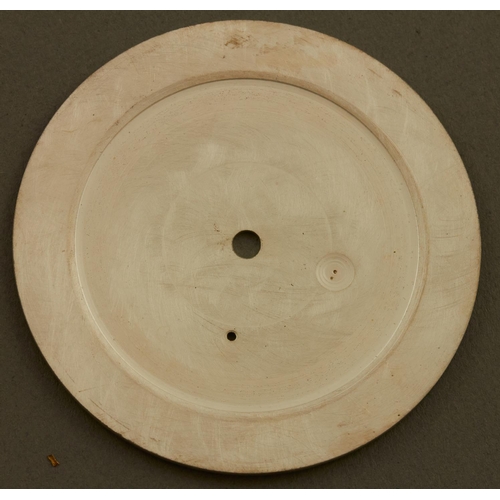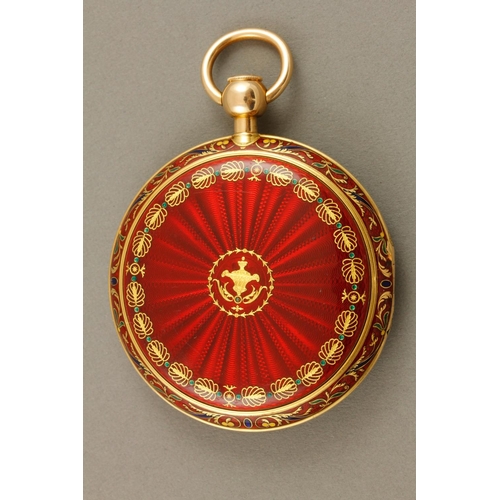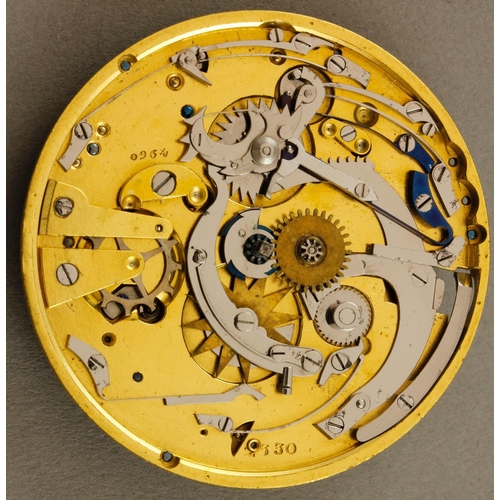 Lot 905
Description:
Breguet. No. 2330, a half quarter repeating sapphire cylinder pair cased watch, the silvered engine turned dial, signed Breguet below the twelve numeral, the gold inner and outer cases decorated in profuse guilloche enamel with floral scrolls on a claret ground for the Ottoman market, presented in a red Morocco leather covered case by Desoutter, together with a Breguet key and a length of gold watch chain, also included, Breguet certificate No. 2774, detailing the sale of the watch by Leroy Constantinople 1811, also a certificate from Breguet detailing various 19th Century repairs, carried out for S.E. Abraham Pacha and a Louis Desoutter invoice, dated 1928 detailing the sale to Mr Payne. There are further notes and labels attached suggesting a link with Sultan Sellim III and a mention of Napoleon, however these are fragmentary and as yet unsubstantiated

PROVENANCE
The Francis Payne Collection of Pocket Watches

Francis Payne was a successful consulting and mining engineer working out of London offices in the early years of the last Century. His collection was formed mainly between 1910 – 1930, the result of what he considered to be his 'Favourite Recreation, He developed contacts with various leading retailers and Auction Houses at the time. Several pieces offered here retain original invoices from Louis Desoutter, who also carried out some repairs. There are also interesting original invoices and letters from Breguet and others.
The collection has remained in the Payne family ever since and none of these watches will have been seen on the open market in recent times.

Fees Applied to in room and absentee bid hammer prices:
24% inc VAT*
Fees Applied to Online and Autobid hammer prices:
27.6% inc VAT*
Entries will be accepted from Monday 10th February to Friday 21st February 2020